Things To Do In Downtown Chicago
Stay Near Grant Park, The Magnificent Mile & So Much More
Located in the heart of downtown Chicago, adjacent to Grant Park and walking distance from the city's top attractions, shopping and restaurants, the Congress Plaza Hotel & Convention Center offers a vibrant, exhilarating gateway to The Windy City. From our perch at the corner of Congress Parkway and Michigan Avenue, we've been bringing guests the best of Chicago for nearly 125 years.  
From iconic skyscrapers, an astonishingly diverse array of art museums and cultural destinations and world-class restaurants to 24 beaches, nearly 600 parks and a walking, biking, and jogging trail right on Lake Michigan, Chicago has an adventure waiting for everyone. Just a few steps from the hotel bring you to exclusive shopping on the Magnificent Mile, the restaurants and entertainment venues of The Loop, or the 17-story Ferris Wheel on the Navy Pier.
If you would like recommendations on more activities and things to do and see in downtown Chicago, our Concierge is at your service. We also provide assistance with arranging tours, tickets and transportation. When planning what to do during your visit, let us open the door to a side of Chicago no other hotel can show you!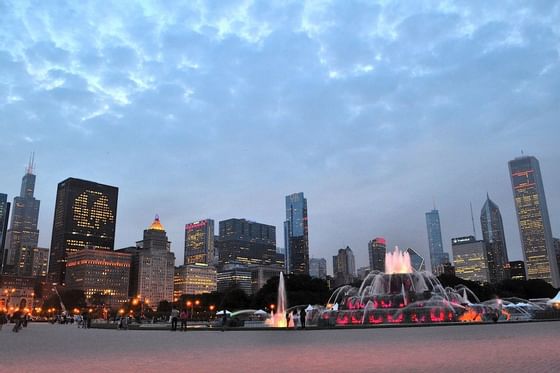 Grant Park
Encompassing 319 acres, this spectacular park is located right in the heart of downtown Chicago. It's famous for a number of popular features, including Buckingham Fountain, the Art Institute of Chicago and the Museum Campus. With tennis courts, gorgeous gardens and a host of terrific summer festivals, there's always something fun to experience at Grant Park.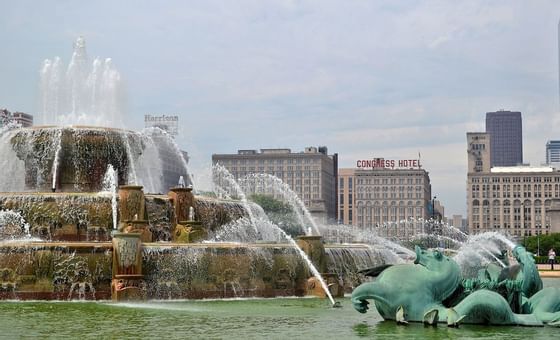 Buckingham Fountain
Considered one of the largest of its kind in the world, Buckingham Fountain offers a stunning water display for 20 minutes every hour. It's a lovely sight to behold as the fountain dramatically shoots water 150 feet into the air. Make sure to stop by this iconic landmark in Grant Park during your visit to Chicago.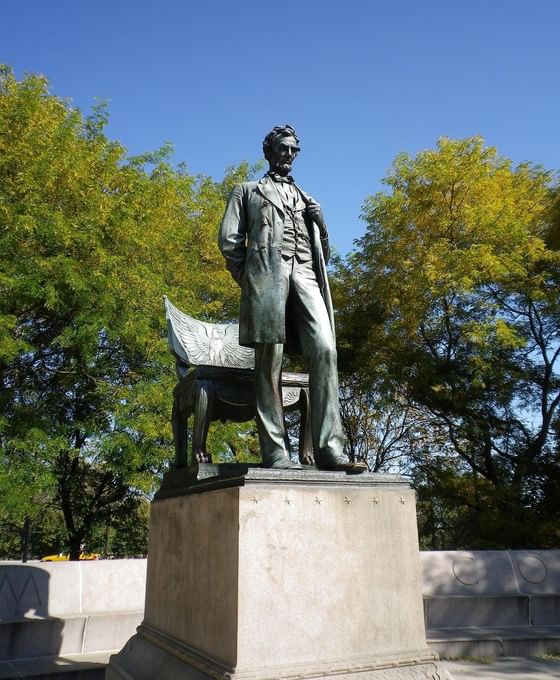 The Lincoln Statue
See one of the most beloved statues of the nation's 16th president on display in Lincoln Park. It's an original work of art that has several replicas all over the world. This legendary monument is often viewed as the most important sculpture of Abraham Lincoln produced during the 19th century.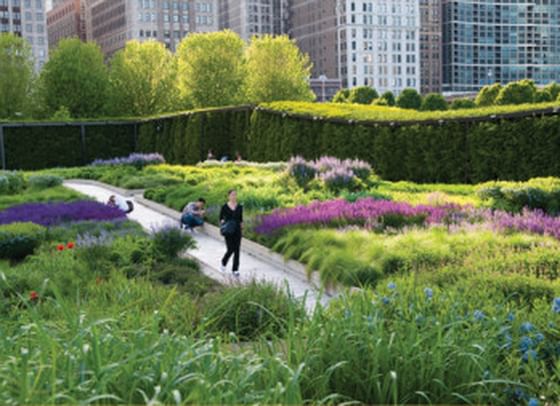 Lurie Garden
Experience a magnificent variety of plants, animals and insects in this beautifully landscaped garden at Millennium Park. Throughout the year, you can walk around while interacting with nature and enjoy a peaceful place to relax within downtown Chicago.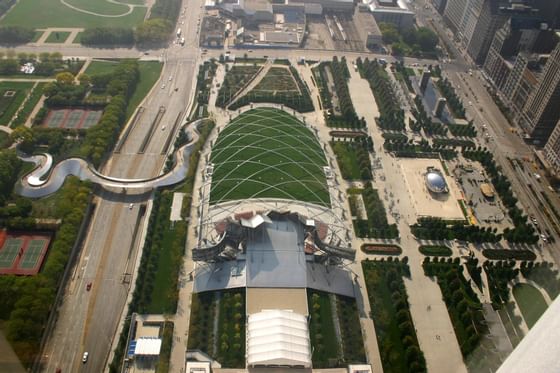 Millennium Park
Phenomenal architecture, breathtaking landscape design and memorable art all come together at Millennium Park. It's a remarkable space to take in awe-inspiring perspectives of the city and experience cultural events at the same time. From concerts to exhibits to family activities, you're sure to discover great things to do at this state-of-the-art park.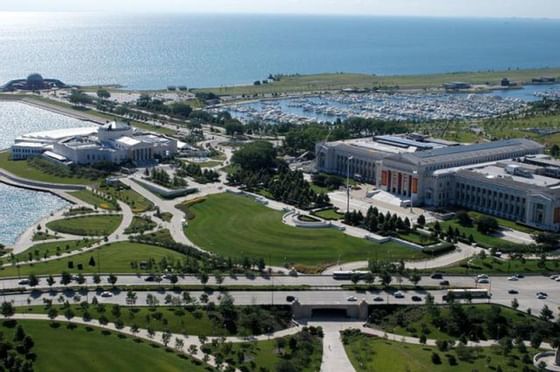 Museum Campus
Within this 57 acres you'll find a wondrous collection of superb museums that celebrate the natural sciences. You'll always discover amazing exhibitions and programs at the Adler Planetarium, the Shedd Aquarium and the Field Museum of Natural History. Come ready to learn fascinating information about the world around you!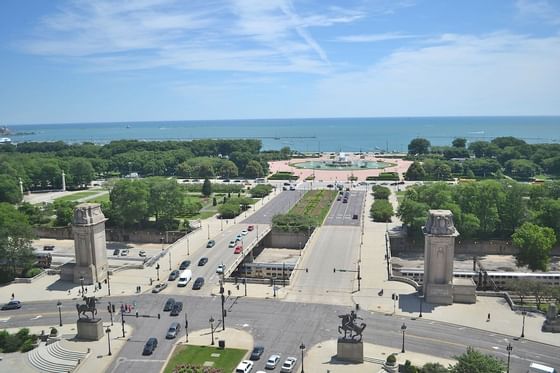 The Magnificent Mile
Widely seen as Chicago's most famous commercial district, the Magnificent Mile offers an exquisite selection of shops, restaurants and outlets designed for upscale tastes. You can also tour landmarks such as the Chicago Water Tower and see the city from the Hancock Tower's observation deck.
The Willis Tower
The Willis Tower, which is often referred to as the Sears Tower, offers astounding views of Chicago from its glass balcony located more than 100 floors above the city. You'll get a perspective of an incredible variety of distinctive architecture when visiting this beloved attraction. It's definitely a Chicago favorite that should be part of your itinerary!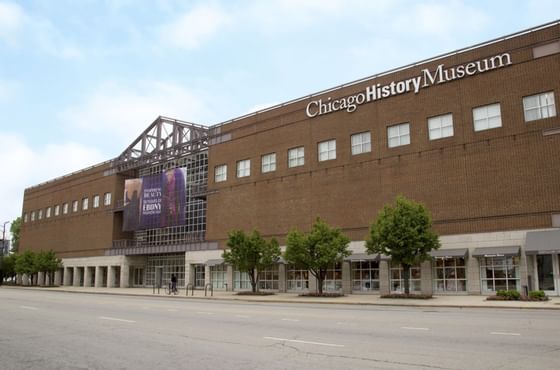 Chicago History Museum
Founded in 1856, this Lincoln Park museum was created to study Chicago's amazing history. It's the ideal spot to learn so many intriguing facts about the city's past through artifacts, exhibitions and events.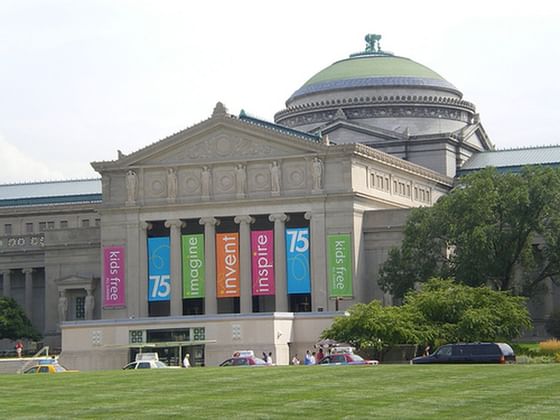 MSI
Science is always celebrated at this universally adored museum. Offering a wondrous spectrum of exhibits and programs, the Museum of Science and Industry is dedicated to discoveries of all kinds. You're sure to find out something new every time you visit!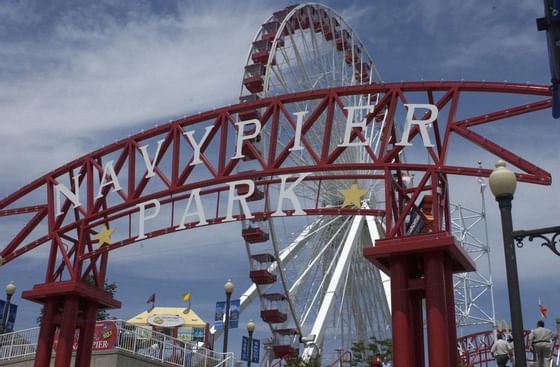 Navy Pier
This renowned attraction offers 50 acres of fun that's sure to be a highlight of your stay in Chicago. From a ride on the famous Centennial Wheel to cultural activities to great souvenir stores, Navy Pier has so much to explore.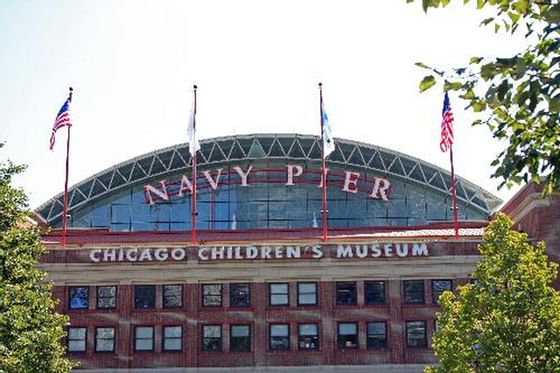 Chicago Children's Museum
While you're at Navy Pier, remember to stop by the Chicago Children's Museum. It's filled with great events that kids of all ages will enjoy. Experience a wide range of interactive delights your family will treasure for years to come.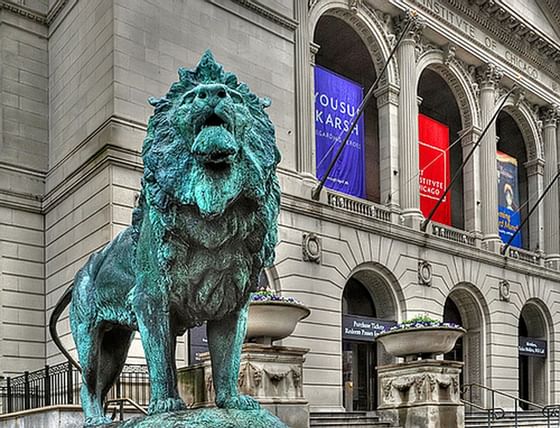 Art Institute Chicago
Representing creations that span from ancient times to the contemporary world, the Art Institute of Chicago provides a spectacular array of breathtaking pieces. These works from across the globe cover many centuries of artistic innovation. With about 300,000 original pieces in its collection, this popular museum always has an exhibit for every taste imaginable.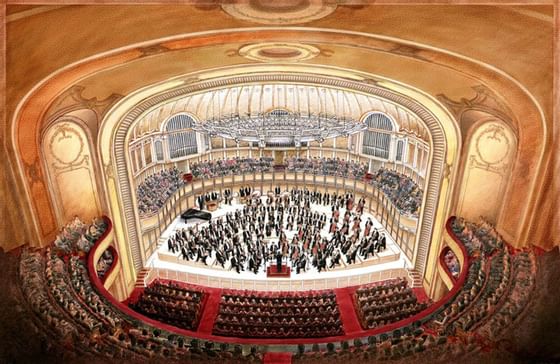 Symphony Center Orchestra Hall
Enjoy music performed by the Chicago Symphony Orchestra as well as concerts of established artists from around the world at the Symphony Center Orchestra Hall. You'll experience musical presentations that will certainly add to the wonderful memories of your Chicago visit.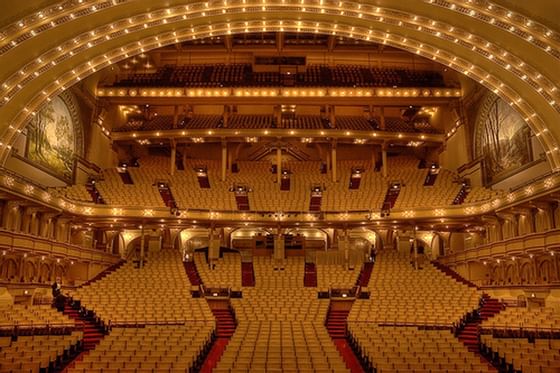 Auditorium Theatre
For an eclectic range of cultural events, the Auditorium Theatre is the place to experience amazing productions. From music to exhibitions to programs of all kinds, this venue has performances you won't soon forget!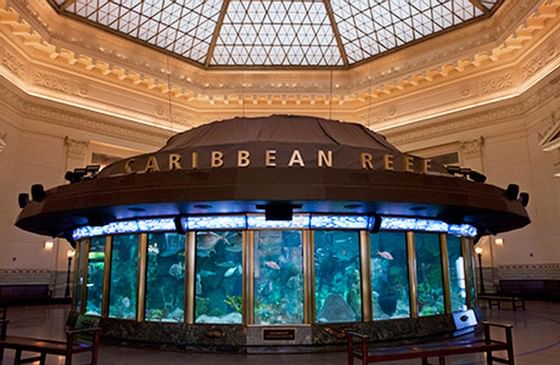 Shedd Aquarium
Experience exciting encounters with animals from all over the world at Shedd Aquarium. You'll discover extraordinary facts about aquatic environments and the wondrous creatures who inhabit them when you come to this beloved Chicago attraction.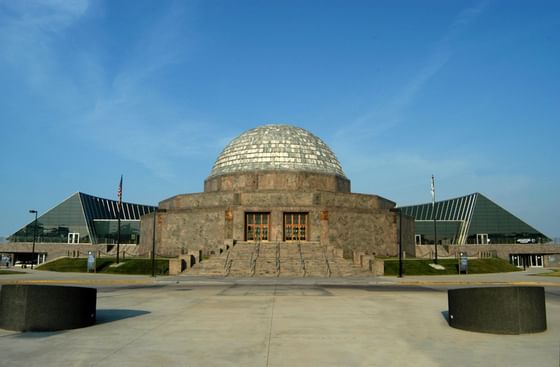 Adler Planetarium
Founded in 1930, the Adler Planetarium is considered the first of its kind in America. Discover many fascinating facts about space travel with exhibits and educational events for all ages. It's a museum you'll want to return to again and again!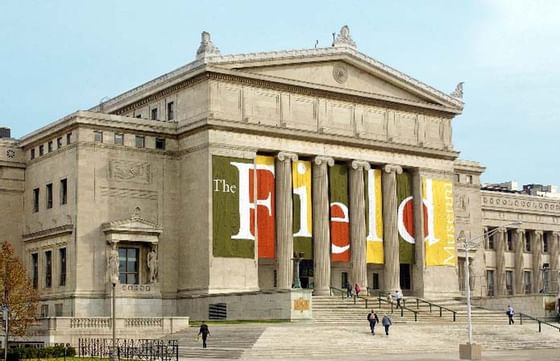 Field Museum
Learn unique facts about natural wonders. Discover how scientists investigate unknown species. See what's involved in conserving ecosystems. You'll find out the extensive process of preserving our planet through fantastic exhibits and presentations at the Field Museum.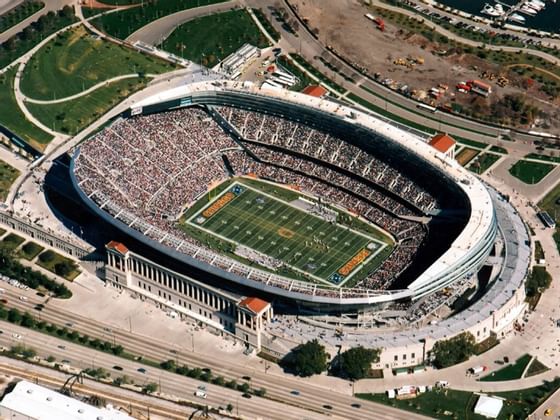 Soldier Field
Opened in 1924, Soldier Field has been the home of the Chicago Bears since 1971. It's definitely the place to root for this beloved NFL team. But you can also enjoy other exciting events at this famous venue. From concerts to community functions, make sure to check the calendar before your Chicago arrival.
The Harold Washington Library
As the Chicago Public Library's main branch, you can enjoy a wide range of information at this acclaimed location. Since its opening in 1991, the Harold Washington Library has been a staple of downtown Chicago and a city landmark designed for locals and visitors alike.
Lakefront Trail
Situated along Lake Michigan in Chicago, this 18-mile scenic path is the perfect stretch for jogging, biking or simply a pleasant stroll. You can also see wonderful views of the city while taking advantage of this striking path.